Gabriele Segre (Director) is a scholar in Public Policy and International Relations. He has studied in Italy, the United States and Singapore, where he is currently undertaking his PhD in the field of leadership and public organizations reform processes. From 2012 to 2018, he worked with the United Nations in the area of change management for UN Reform, before dedicating himself full-time to the Vittorio Dan Segre Foundation.
Krystyna Biernawska completed her bachelor diploma in International Communication and Media at the Erasmus University in Rotterdam, the Netherlands, after which she graduated in Professional Master's programme 'Preservation and Presentation of the Moving Image' at the University of Amsterdam. After graduating she worked at the National Film Archives (Filmoteka Narodowa) in Warsaw, Poland. Currently lives and works freelance in Jerusalem, most recently with the Jerusalem Cinematheque, for the Jerusalem Film Festival and the Jewish Film Festival.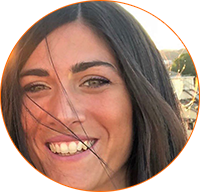 Francesca Bitondo is a professional in government affairs in Microsoft (Italy and Austria). She previously worked in the diplomatic and international affairs field, as a researcher at the International Affairs Institute (IAI) in Italy and at the Ministry of Foreign Affairs in Italy and France. She obtained a Master in Diplomatic Studies at the Society for International Studies in Rome (SIOI), a master's degree in international Affairs at Sciences Po Paris, while she graduated at University of Bologna (Italy). She is the author of papers and articles on transatlantic security.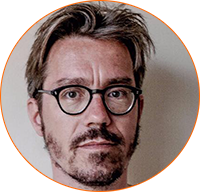 Guido Bosticco (Co-director), writer and journalist, is Visiting Professor at the University of Pavia, Department of Philosophy. He is the co-founder of Epoché, a consulting company active in the field of communication and international cultural development. He is member of the Ethics Committee of the Umberto Veronesi Foundation. He is the former Director of the "Self-awareness Lab" founded by Vittorio Dan Segre in collaboration with the University of Asti and "Ethica – Forum di riflessione".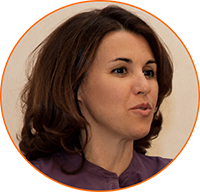 Federica Frediani, Senior researcher and lecturer at the Università della Svizzera italiana, she is currently Educational Programme Manager of the Middle East Mediterranean Freethinking Platform. She is member of the Project Committee and one of the Project Leaders of the Middle East Mediterranean Summer Summit. She holds a Ph.D. in Comparative Literature from Università di Siena. She had a research position within the Department of Foreign Languages, Literatures and Cultures of University of Bergamo and she had worked for several years at the Laboratorio Studi mediterranei, where she had being assistant of Vittorio Dan Segre.
Luigi Martino
is the head of the Center for Cyber Security and International Relations Studies at the Department of Political Science, University of Florence. He is teaching Cyber Security and International Relations at the Department of Political Science, University of Florence. Currently, Luigi is Ph.D. Candidate in Human Rights and Global Politics, School of Advanced Studies Sant'Anna, Pisa with a Research Project on "Improving Cybersecurity for Critical Infrastructure: The Public-Private Partnership Model Against Cyber Attacks". Author of many publications in Italian, English and Spanish on cyber security, cyber warfare, cyber intelligence and cyber diplomacy.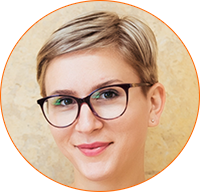 Alexandra Postrigan
spent the last three years working on mainstreaming Sustainable Development Goals (SDGs) in the private sector agenda. With a Masters Degree in International Economics, her most recent consultancy with UNDP focused on multi-stakeholder partnerships targeting a variety of development issues, from climate change to human rights.  After an intense period of work in South-East Asia and Middle East, she is currently based in the North of Italy balancing motherhood and engagement with the VDSF.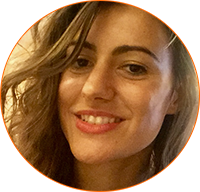 Sara Salmoiraghi is a web designer and since 2007 has been working for "ilGiornale.it", one of the major Italian daily newspapers. Since 2013, she has contributed to the establishment of "Gli occhi della guerra", specialized in the production and dissemination of journalistic reportages from areas of conflict around the world. She graduated in Computer Sciences at Bicocca University of Milan and has been working as a web and content developer ever since.
William Tamplin is a PhD candidate in Comparative Literature at Harvard University. He is the author of Poet of Jordan: The Political Poetry of Muhammad Fanatil al-Hajaya (Leiden: Brill, 2018), and his dissertation is on apocalyptic in the modern Arabic novel. Will has worked as an editor, translator and teacher of English and Arabic. He is from Louisville, Kentucky.
View also:
Our Founders
Our Advisory Board