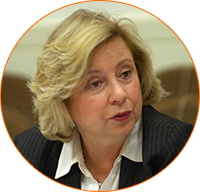 Colette Avital is an Israeli diplomat and politician. Avital served as a member of the Knesset for the Labor Party and One Israel between 1999 and 2009. She began her career at the Ministry of Foreign Affairs (MFA) holding a variety of positions and diplomatic posting around the world. In 2007, she was the first ever woman candidate for the Israeli presidency.  She is also a Board member at Mitvim Institute, the Israeli Institute for Regional Foreign Policies.
Mario Calderini 
is full Professor at Politecnico di Milano, School of Management, where he teaches Social Innovation. He is the Director of Alta Scuola Politecnica and Executive Vice President of Fondazione Politecnico. He is the Director of Tiresia, the Politecnico di Milano School of Management's Research Centre for Impact Finance and Innovation. He has been a member of the Scientific Advisory Board of the Minister of University Research and Innovation and a Government's Sherpa for the G7 Italian Presidency 2017. His numerous publications in highly ranked international journals cover several topics in the field of innovation and social impact finance.
Pier Luigi Dal Pino is Managing Director for Institutional and Industrial Relations at Microsoft Italy. Graduated in Economics and European Public Relations, Dal Pino has served as Director of the Institutional Relations for more than 17 years, including as responsible for Southern Europe from 2001 to 2006 and for Austria and Switzerland since 2015. Before joining Microsoft, he was Corporate Affairs Managers at Philip Morris Corporate Services and at Procter & Gamble Italy.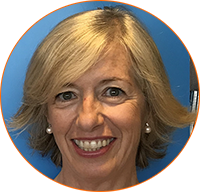 Stefania Giannini was appointed UNESCO Assistant Director-General for Education in May 2018, becoming the top UN official in the field. In this position, she provides strategic vision and leadership for UNESCO in coordinating and monitoring the implementation of the Education 2030 Agenda, encapsulated in Sustainable Development Goal 4.
With an academic background in the Humanities, Ms Giannini has served as Rector of the University for Foreigners of Perugia (2004 – 2012), being one of the first and youngest women to hold this position in Italy. As Senator of the Republic of Italy (2013 – 2018) and Minister of Education, Universities and Research (2014 – 2016), she developed and implemented a structural reform of the Italian education system, centred on social inclusion and cultural awareness. She has also been closely involved in an advisory capacity with the European Commissioner for Research and Innovation.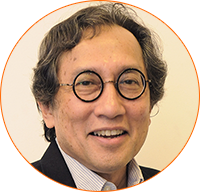 Bilahari Kausikan is currently Ambassador-at-Large in the Ministry of Foreign Affairs (MFA), Singapore. Prior to this, he was Permanent Secretary of the MFA from 2001. He has held various positions in the Ministry and abroad, including Singapore's Permanent Representative to the United Nations in New York and Ambassador to the Russian Federation from 1994 to 1995. Kausikan has been awarded the Public Administration Medal and the Pingat Jasa Gemilang (Meritorious Service Medal) by the Government of Singapore.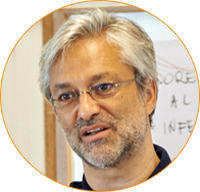 Maurizio Travaglini is the founder of Architects of Group Genius, a consulting practice focused on innovation, change and transformation. He has conceived, designed, led and facilitated over three hundred projects on five continents, for some of the most admired organizations in the world. He has also developed breakthrough programs on Leadership, Innovation and Design Thinking for Harvard Business School, Harvard University Graduate School of Design, École des Ponts Business School.
View also:
Our Founders
Our People